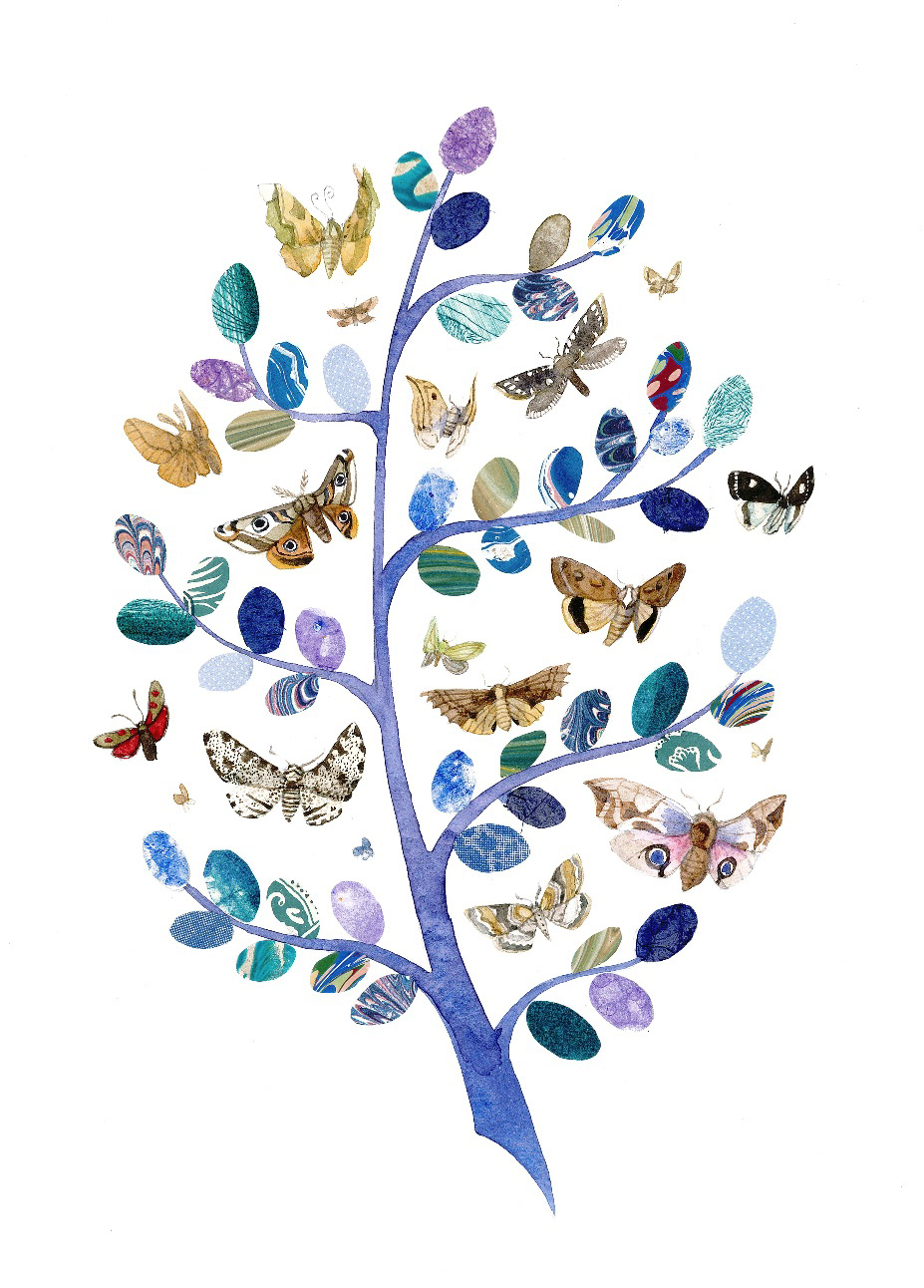 Hand

Drawn Mapping Workshops.


I am experienced in running hand drawn mapping workshops for adults in museums and galleries.
As part of the workshop, students learn:
– how to research the territory with notes and sketches.
– simple gridding up techniques.
– how to use negative space effectively with pattern, illustration or stories.
– how to create decorative compass roses and cartouches.
– how to design personalised feature icons and keys.
– easy to draw but simply elegant hand lettering.

I provide plenty of real and facsimile hand drawn maps and map detail examples for inspiration and by the end, students will have started to produce their own personal map of the area using the skills they have learnt.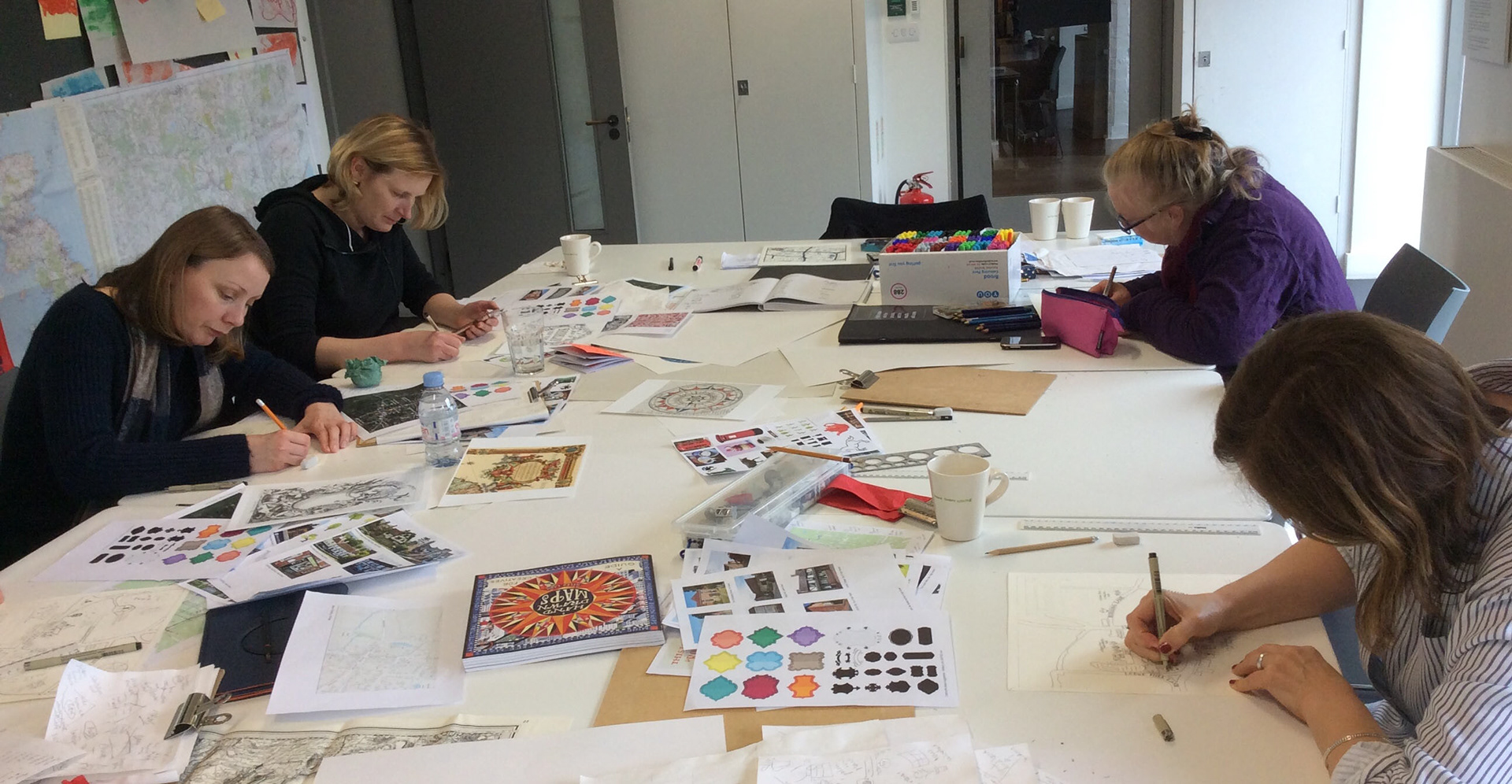 I enjoy talking about my illustration process and influences with subjects ranging from 'how to find inspiration' to 'sketchbook practice' to ' historical mapmakers'.
Selected Talks and Workshops include:
2018 Hand Drawn Mapping day workshop, Ditchling Museum of Art + Craft, Sussex
2017 Hand Drawn Mapping workshop, ONCA Gallery, Brighton
2017 'Maps and the Mapmakers behind them', The Catalyst Club, Brighton
2017 'Inspiration', Brighton Illustrators' Group, Brighton
2016 'Sketchbook Practice', Loughborough University
2015 'Inspiration', Brighton and Hove Chamber of Commerce
2010 Reading from 'Little Leap Forward', WOMAD Festival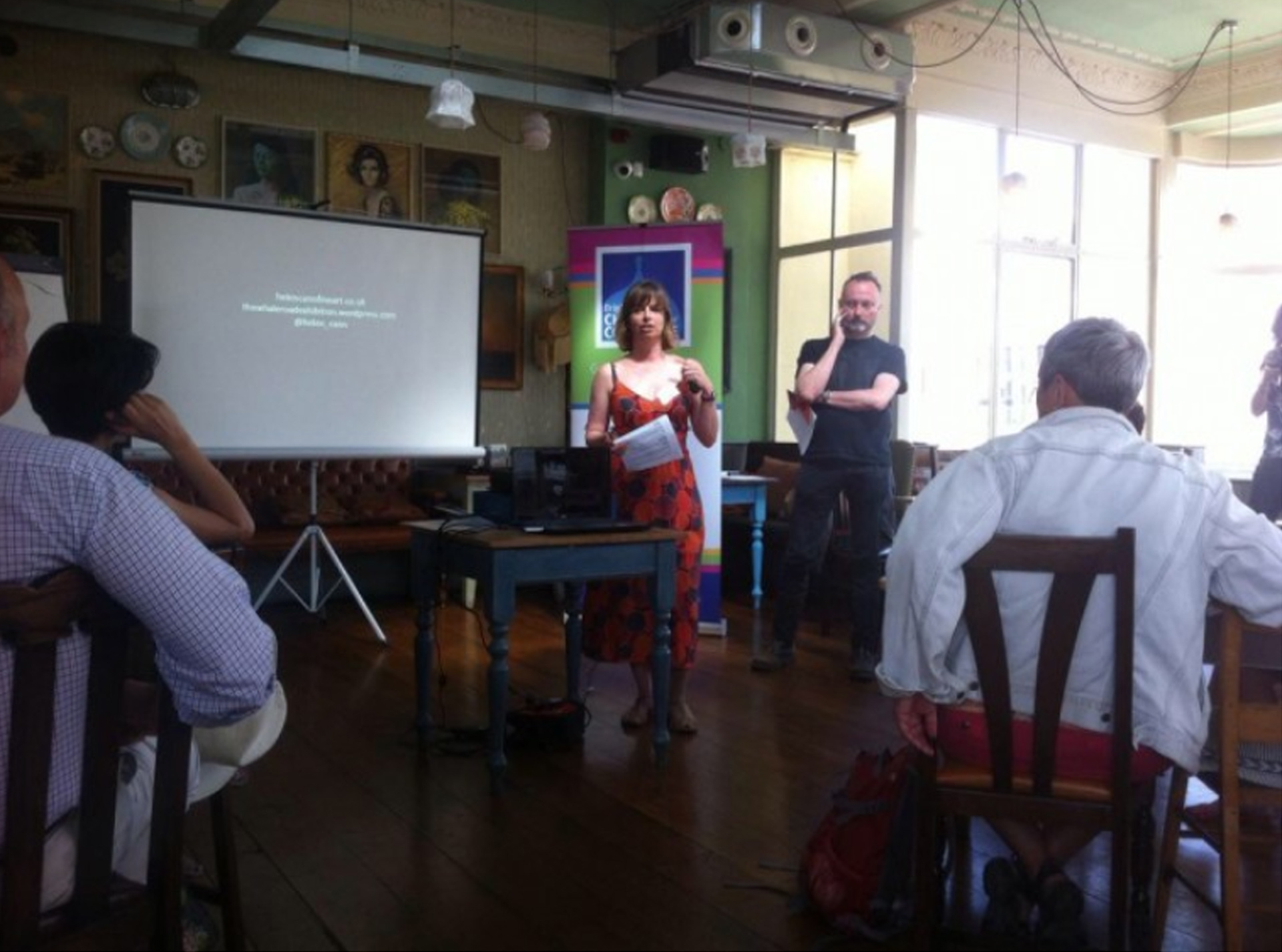 Recent feedback for talks and workshops:


'Wow. Thanks for that. Wonderful writing and pics. I love maps and lettering too, and working by hand. You're an inspiration.'

'…loved your book and the talk too.'


'I so much enjoyed the course last Friday. And I finished my map! ...Thanks for the inspiration...'

'A most inspiring day; you have led me back on to the straight and narrow, or twisty and crooked, of routes and maps and journeys. Thank you.'


Please contact me at contact@helencann.co.uk if you'd like me to give a talk or a workshop.